Vannes bike rentals
Vannes bike rentals. The beautiful walled town of Vannes is maybe one of the most attractive towns in Brittany with cobbled streets and a wonderful relaxing harbor. For cycling, we recommend cycling to the southern part of Brittany, especially the route to Carnac. Ride from Vannes to Carnac along the Gulf of Morbihan in South Brittany. Carnac is a World Heritage site and world-famous for its rows of ancient standing stones Cycling along the Brittany coast from port to port and enjoying the astonishing landscapes of Brittany. You ride through small historical villages, consisting of granite houses, along beautiful beaches and a steep wild coast!
Read more...
---
Plan your bike rental in 4 easy steps
1. Traveldate
Select your desired traveldate:
1
Available
2
On request
3
Selected
4
Not Available
2. Bikes & Accesoiries
Trekking Bike
Touring bike unisex model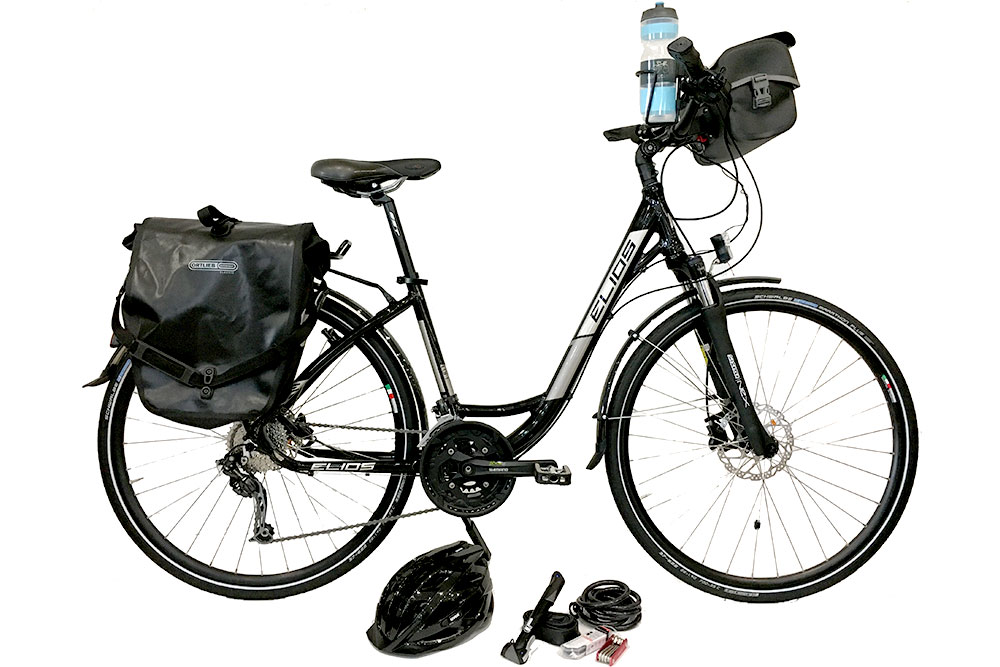 Sizes: available in all sizes
From € 165 for 5 days
Trekking Bike
Trekking bike Unisex models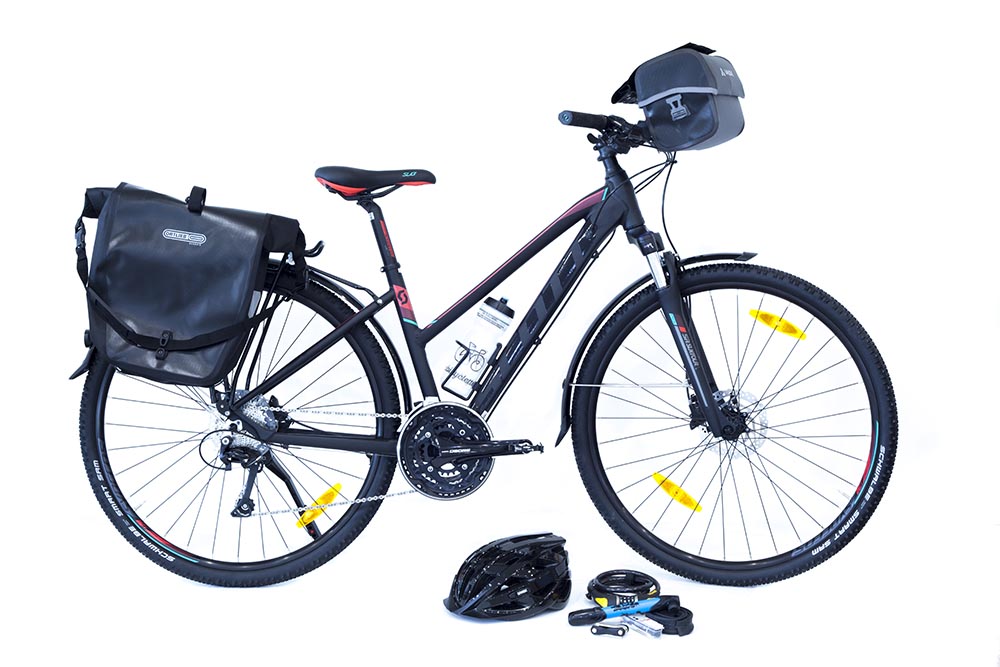 Sizes: available in all sizes
From € 165 for 5 days
Road Bike
Trek Road bike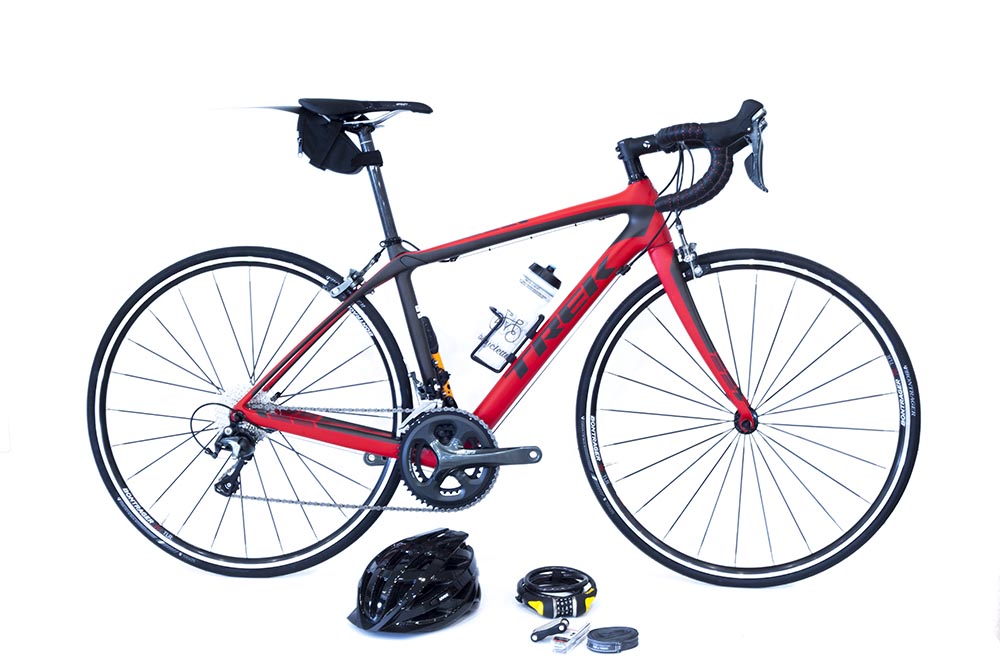 Sizes: available in all sizes
From € 218 for 5 days
3. Pickup / Delivery options
---
---
---
---
Information
Opening hours and deliveries all year round
From May 1 till September 30 you can rent top-class bikes with delivery and pick-up anywhere in Brittany. The bikes will be delivered and collected at your accommodation.
Bike rental must be submitted at least 8  days before the start date and with a minimum of 5 rental days for 2 bikes or more.
Please note: Just add your drop-off address and pick-up address (hotel, B & B, friend's house, Airbnb, or other) the name, and phone number of your contact, name, and address of the place of delivery/pick-up in the booking process
You can pick up the bikes at the depot in Rennes.
Always on appointment Monday to Saturday from 8:00 to 21:00
All prices including delivery and collection in the following places
North Brittany
Sant Brieuc (Hotel Ibis Style) – Saint Malo (Hotel France et Chateaubriand)
Lannion (Hotel Cerise) – Paimpol (Hotel Le Goëlo)
Treguier (Hotel Le Kastell) – Roscoff (Hotel La Residence des Artistes)
South-West Brittany  Brest (Hotel Bellvue)- Chateaulin (Hotel le Chrismas)
Quimper (Hotel la Gare) – Pontivy (Hotel Le Rohan)
Redon (Hotel Asther) – Pontivy (Hotel Le Rohan)
Lorient – (Hotel Cleria) & Vannes (Hotel le Manche Ocean)
Normandy – Caen (Hotel La Fontaine) – Saint lo (Hotel Mercure)
Mont Saint Michel (B & B La Jacotiere)
Loire Nantes (Hotel Belfort) – La Baule (bike shop Terre de Cycle)

Check out all our CCT bike Hotels
Search hotels and more...